The 2023 Billboard Latin Music Awards are approaching and as usual, there are artists who stand out more than others in the nominations, which shows how influential they have been in the music industry in recent months.
On this occasion, the one who swept the different categories was
Peso Pluma
, something that is not surprising, because he has had an extraordinary year with several musical hits and participation in shows that have consolidated him in the market.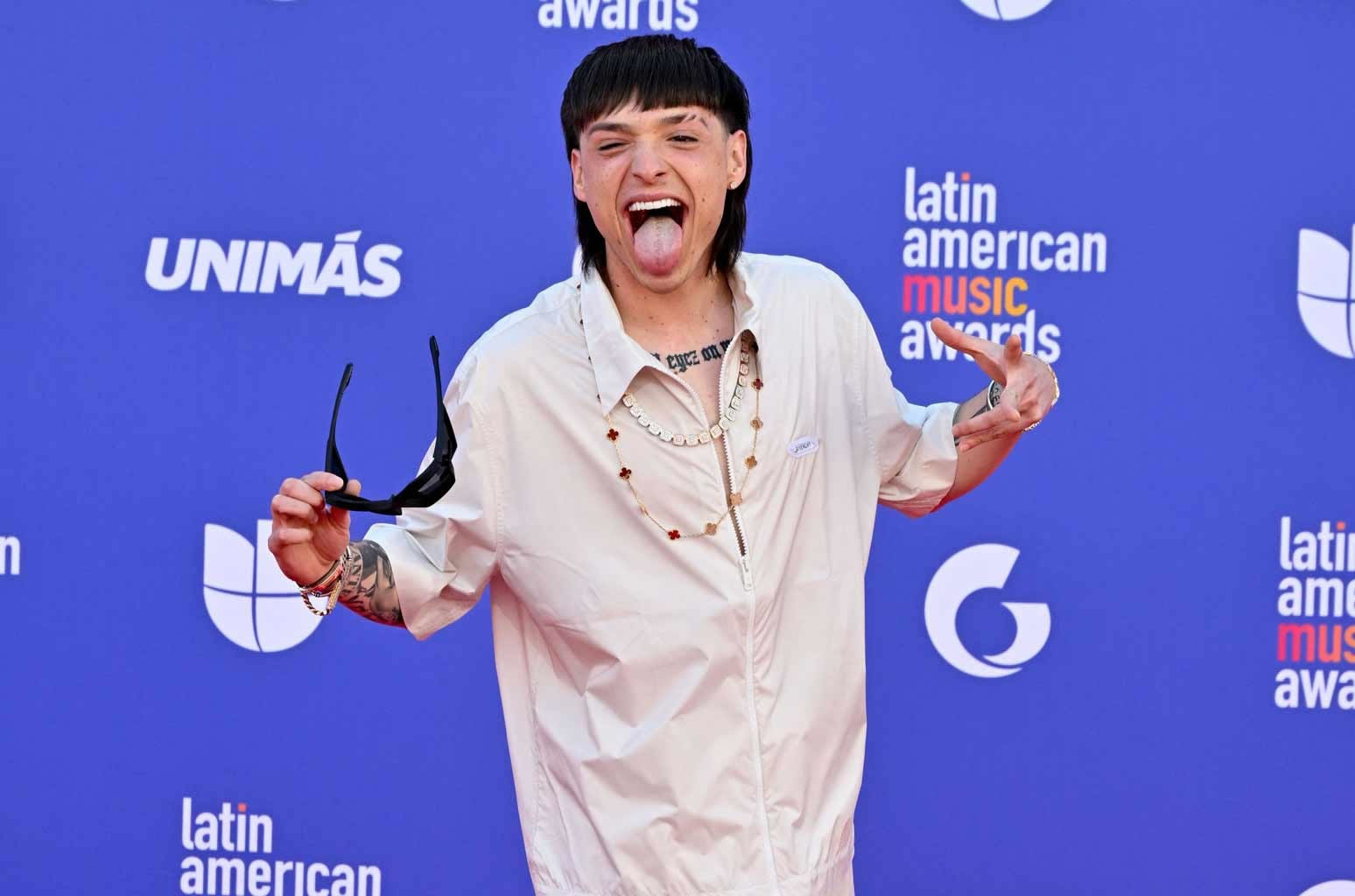 This year, the singer appears with 21 nominations, some of them among the most important of the night such as: Artist of the Year and Artist of the Year, Debut.
Other categories that the young man competes for are: "Hot Latin Songs" Artist of the Year, Male; "Top Latin Album" of the Year; Song of the Year, Streaming triple; Composer of the Year, among others.
But an example of the success he has had is also seen with her song '
Ella Baila Sola
', which appears in the Global 200 Latin Song of the Year categories; Song of the Year, Sales and Regional Mexican Song of the Year.
'Génesis', Peso Pluma's third album, is also competing to take home the awards for "Top Latin Album" of the Year and Regional Mexican Album of the Year.
That musical work made history by debuting at No. 3 on the Billboard 200, the highest ranking for a regional Mexican album on this list.
What do we know about the 2023 Billboard Latin Music Awards?
This will be the 30th delivery of these awards and is scheduled to be held on October 5 at the Watsco Center in Coral Gables, Florida.
The show will have a red carpet and will be broadcast live on Telemundo, and simultaneously on the Universo cable channel, on Peacock and on the television network's application.
The public located in Latin America and the Caribbean will be able to enjoy the award ceremony on Telemundo Internacional. A characteristic of these awards is that they are the only ones that recognize the most popular albums, songs and artists in Latin music, according to Billboard's weekly charts.