With the hit singles
Never Gonna Not Dance Again
and
Trustfall
, as well as their latest release,
When I Get There
, this album named after one of the songs, Trustfall is the most vulnerable and thought-provoking work P!NK has ever put out.
Featuring collaborations with
Chris Stapleton
,
The Lumineers
, and
First Aid Kit
, as well as notable songwriters and producers Max Martin, Shellback, Greg Kurstin, FRED, Billy Mann, and more, the project is an exploration of the ups and downs of uncertainty, freedom, and the letting go.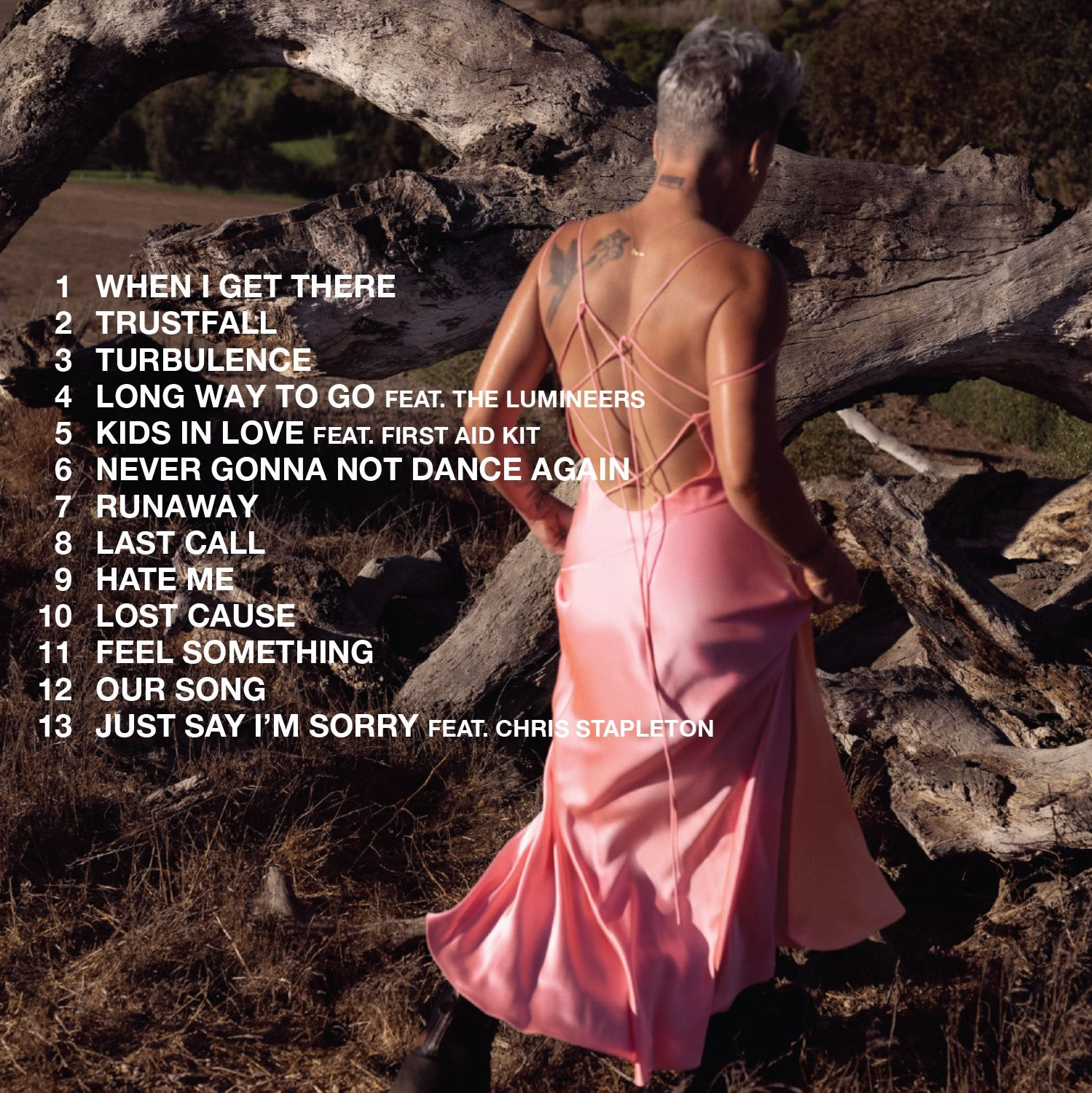 The album alternates between very powerful ballads and dance floor anthems. It's a sound game about the dizzying mood swings that often accompany hard times. The first track, "When I Get There", is one of the most heartbreaking in Pink's two-decade-plus catalog, looking up to the sky and asking her late father, "Is there a bar up there where you have a favorite chair? Where do you sit with your friends and talk about the weather? Is there somewhere you go to watch the sunset?". Starting an album with a slow song seems like a daring choice, until one remembers that P!NK has been rewriting the rules of the game ever since they burst onto the scene in 2000. Along with this release, they've also announced a US tour which will begin in October.